Kathy has a generous spirit, and she strives to have a positive effect on those around her. "I just want to leave a heart print on the world. I want to be a better person today than I was yesterday. I fall short often, but I love to challenge myself to do better."

Kathy tiene un espíritu generoso y se esfuerza por tener un efecto positivo en quienes la rodean. "Sólo quiero dejar una huella de corazón en el mundo. Quiero ser mejor persona hoy que ayer. Me quedo corta a menudo, pero me encanta desafiarme a mí misma para hacerlo mejor."

Kathy
Substance Use Disorder Specialist (CADC)
Jack
Outreach Specialist
"I feel very proud of the parents I work with for putting in so much effort to give their children the love and support they deserve. I feel immense joy in having the opportunity to be a positive support system for the families of this community."

"Me siento muy orgulloso de los padres con los que trabajo por hacer un gran esfuerzo por darle a sus hijos el amor y apoyo que se merecen. Estoy muy feliz de tener la oportunidad de ser parte de un sistema de apoyo positivo para las familias de nuestra comunidad."
Lorien
Accessing Success Program Service Coordinator and Substance Use Disorder Specialist (CADC)
Lorien came to Relief Nursery because she was interested in getting into the addiction recovery field. She has had personal experience with addiction and recovery, and she loves being able to use that experience to assist others in their recovery process.

Lorien se unió a Relief Nursery porque tenía un interés en formar parte del campo de recuperación de adicciones. Ella tiene experiencia personal con la adición y recuperación, y ama poder usar su experiencia para ayudar a los demás durante su proceso.
Laura
ISRS Program Service Coordinator
"I love seeing individuals discover their strengths and abilities, and to reach their goals."

"Me encanta ver a las personas descubrir sus puntos fuertes, sus capacidades, y alcanzar sus objetivos."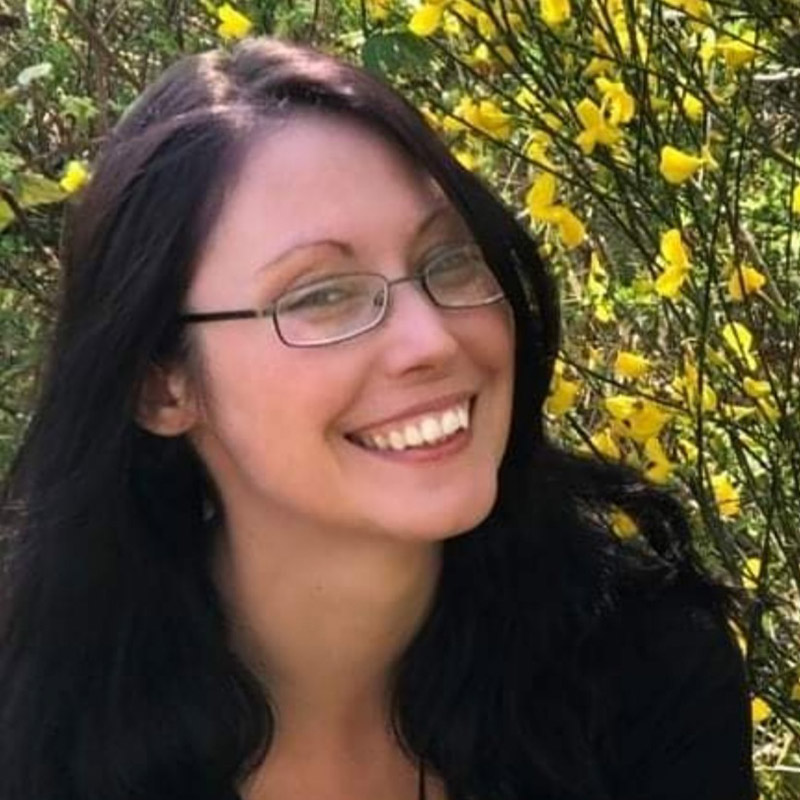 Vanessa
Family Navigator/ISRS Provider
"If I can change the course of one child's life or help with trauma, then that's a start, and I will always try to do more."

"Si puedo cambiar el curso de la vida de un niño o ayudar con un trauma, entonces es un comienzo, y siempre intentaré hacer más."
Jessie
Therapeutic Early Childhood Program Supervisor
During her 20 years here, Jessie has put a lot of thought into how to better serve the Latin community, create culturally appropriate services, and bring more Spanish-speaking staff and families to the Nursery.

Durante sus 20 años aquí, Jessie ha pensado mucho en cómo servir mejor a la comunidad Latina, crear servicios culturalmente apropiados y traer más personal y familias de habla hispana a Relief Nursery.
"I know how it feels not being able to communicate. Being able to help Latino families touches me because it is personal… It's why I'm here."

"Sé qué difícil es no poder comunicarse. Tener la oportunidad de ayudar a familias Latinas es importante para mí porque yo he estado en su situación. Por eso estoy aquí."
Dulce
Teacher / Home Visitor

Employment
Join Our Team!
The mission of the Relief Nursery is to prevent the cycle of child abuse and neglect through early intervention that focuses on building successful and resilient children and strengthening parents. Our staff provide a unique array of comprehensive family support services from therapeutic early childhood classrooms to alcohol & drug recovery support, that are easily accessible to low-income parents with children up to six years of age who are at high risk for abuse or neglect. At the core of the Relief Nursery is the belief in focusing on, and building upon, the strength of each family we serve.
We welcome applicants of diverse backgrounds and strive to hire individuals interested in the unique, challenging, and rewarding career opportunities that help support this mission. We support our employees with an environment in which they can feel safe, respected, and valued. Then we throw in a comprehensive benefits package, opportunities for professional development and training, a healthy work-life balance, and the occasional treat from the kitchen!
Relief Nursery is an equal opportunity employer strongly committed to diversity, equity, and inclusion in the workplace.
If you think this sounds like a place you'd like to work, we'd love to see what you have to offer!
Relief Nursery strongly recommends that employees stay up-to-date with COVID-19 vaccines, including booster shots. This allows us to safely support children and families in an in-person environment.
Benefits
Relief Nursery strives to offer a competitive and comprehensive benefits package to employees. Benefitted positions (30+ hours per week) include:
Healthcare Coverage
Affordable healthcare coverage with dependent coverage available.
Dental Coverage
Low-cost dental coverage available.
403(b) Retirement Savings Plan
Employees are eligible to begin contributing upon hire. Relief Nursery also provides an annual match to eligible employees.
Generous Paid Time Off
We believe in the value of work-life balance at Relief Nursery and offer a generous amount of paid leave to help make this balance possible. This includes five weeks of paid vacation time and two personal days per year. We also offer paid holidays and both full and part-time employees are provided with paid sick leave.
Interested in Applying?
Take a look at our current openings below! We'd love to see what you have to offer.
Studies have shown that women and people of color are less likely to apply for jobs unless they believe they meet every one of the qualifications as described in a job description. We are most interested in finding the best candidate for the job, and that candidate may be one who comes from a less traditional background. If you are interested in applying, we encourage you to think broadly about your background and qualifications for the role.
Send a Cover Letter AND Resume to the e-mail indicated in the job description (no phone calls please). If no email is indicated, please send to the email address below;
Please state the position you are applying for in the subject line.
Lindsey Steele
Director of Administration & Human Resources
lindsst@reliefnursery.org
Applicants must be able to pass a Criminal Background Check through the Oregon Child Care Division and provide a 3 year driving record. We also require a pre-employment drug screen, as Relief Nursery is a Drug-Free Workplace.
Current Openings:
Click on any open position to learn more!
Bilingual Teacher/Home Visitor
Evening Bus Driver/Child Care Worker
Bilingual Teacher/Home Visitor (Preschool Promise)
Bilingual Office Administrator